Posted July 5th, 2013 by
Categories:
Fossil Beds
,
Mountains
,
National Parks
,
Photo Business
,
Photos
,
Stock Photography
,
Washington
Picture: Mount Rainier reflected in Reflection Pond, Mount Rainier National Park, Washington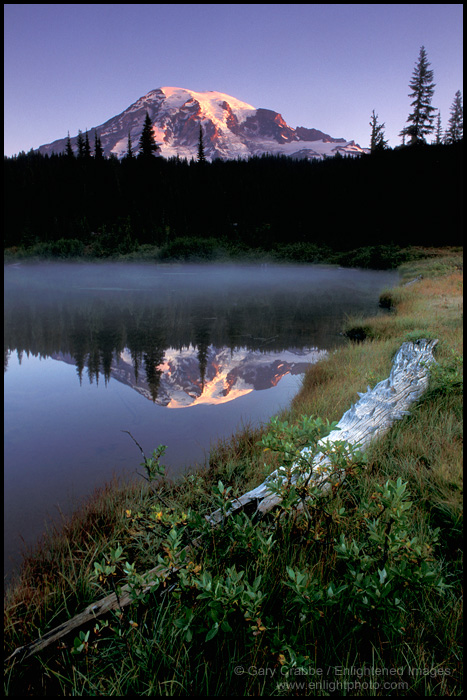 CATCHING UP: As I mentioned in a blog post few weeks ago, I've been spending a lot of time recently adding images to my image library. In fact, since wrapping up my last book, Photographing California; vol. 1 – North, I've added nearly a thousand new images into my stock collection, with about another thousand still in the production queue. Why so many? Even though I've stepped away from doing book production and active stock photography, and despite the radical (and downward) change in the stock photo industry, having my image library as complete as possible is still an important consideration when dealing with both print and publishing clients. Back in the days of film, if a client wanted to see an image, you just dug through your collection of original or duplicate slides, and you sent them by FEDEX to the person that wanted to see what you had. Today, in the digital and internet era, fast delivery of images to clients is still important, and having your images ready to go at a moments notice means they still need to processed, cleaned, captioned, & if in a searchable database, keyworded.
MOVING ON: One thing that I constantly think back on from my time spent working with and managing the image library of famed adventure photographer Galen Rowell was coming across a Read the rest of this post »