Picture: Clouds streaming off the top of Half Dome in Winter, Cooks Meadow, Yosemite Valley, Yosemite National Park, California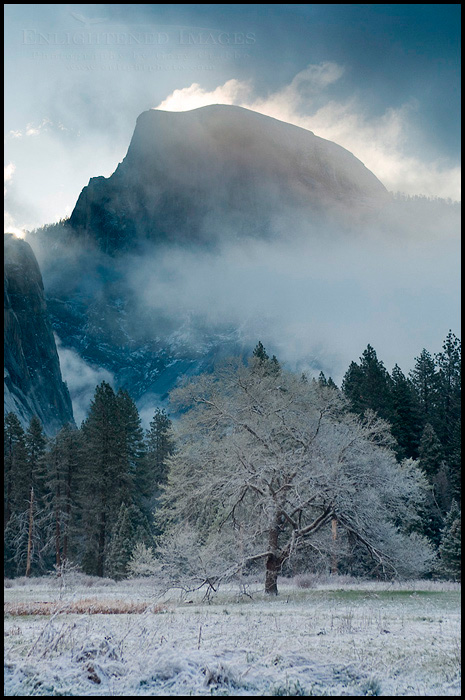 I'd just like to take a moment to wish everyone who celebrates a very Merry Christmas, and for everyone who follows the Gregorian Calendar, a most Wonderful and Prosperous New Year.
And for everyone else; I was as shocked as you to find that the Post-Mayan Apocalyptic World still has the same old politicians & warlords. May 2013 be the year that we all find the peace, balance, goodwill, confidence, and mutual respect needed to get along with each other, as we continue to inhabit this one planet together.
Have a great & joyful Holiday Season, everyone!
– Gary

—
Image ID#: vly2-2603
Click here for Information & Pricing on larger paper, canvas, or metallic prints, incl. matted & framed prints. For complete purchase options, please contact me directly.
Comment
on this post:
Copyright info
for using or linking to the pictures.